Totobobo Anti Pollution Masks
 
BREATHE CLEAN AIR
Totobobo Anti Pollution Mask is the safest and easiest way to keep pollutants away from your lungs. 
Recognized as one of the most effective and lightest masks to wear, Totobobo Masks are able to filter more than 99% of the Air you breathe. Totobobo Masks weigh Totobobo masks are by far the lightest reusable respirator. They weight only 20 grams. Reproduction of bacteria or virus is prohibited on the surface of the mask, thanks to the anti-virus additive.  One of the unique features is its reusability and the ear straps. If you have a sensitive skin then this mask will not disappoint you, as the ear straps are very elastic but not made of rubber. Whether you are cycling, running or commuting to work just stay protected.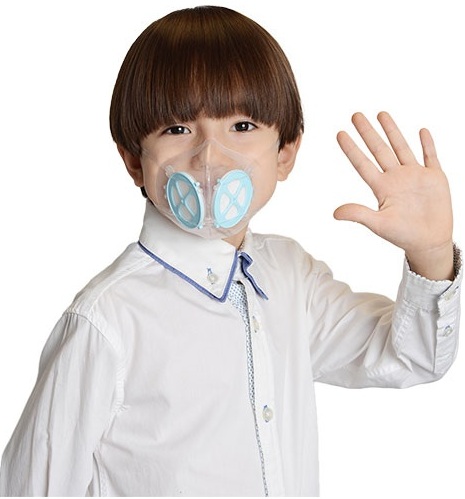 ANTI POLLUTION MASK
Totobobo Bicycle Mask puts flexibility and comfort first. Weighing just 20 grams with a superelastic strap, the transparent respirator ensures to fit your face perfectly. The Anti Pollution Mask not only takes pollution prevention seriously but also takes sensitive skin into consideration. The superelastic strap contains no rubber so does not aggravate the skin and face. With Super Cool design you can switch between nose and mouth. Breathing instantly when riding through alternate clean and polluted areas. There is no need to stop to remove or replace the mask.
         
    EASY SEAL CHECK
Poor face seal is poor protection. Over 90% of 1500 tests of N95 masks failed due to users unaware of the leaks, According to a published study by Tongji Medical College, which conducted 1500 tests with 500 N95 masks on 50 Chinese. To help identify any leaks, we developed the "water-mark" method; the frost internal surface of the mask turns into transparent when it touches wet skin. The transparent water-mark makes it easy to identify any gaps between the mask and the user's face. With Totobobo patented technology, ensuring protection and face seal is easy and accurate.
  TOTOBOBO IN NEWS..! 
TEST REPORTS..!